Canadians and other foreign buyers of Naples Florida real estate continue the strong buying trend in our area. Contrary to what you may have heard, there are available financing options for Canadians on Florida properties, but the fact remains that cash is still king when it comes to acquiring most properties. The Naples real estate market still may provide a good buying opportunity for many foreign buyers because prices are still lower than what they once were a few years ago and the weather is near perfect year round. However, prices have been rising and inventory decreasing due to strong overall demand.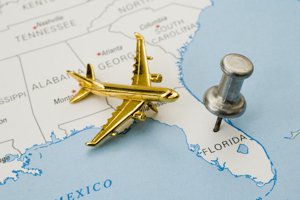 The local real estate market offers many price points in certain areas vs. others. This is why it is important to work with a very knowledgeable local real estate advisor who can point you in the right direction, depending on your objectives. Home prices have steadily increased over the years across Florida.

Consistent demand for homes by foreign buyers and investors has become very dominant in the local housing market. Many foreign purchasers see an opportunity to diversify their assets due to the relative value coupled with secure property rights and well defined legal codes.

Disclaimer: Please note that we are not attorneys, nor tax advisors, and as such, you should consult a professional tax specialist and legal counsel with cross-border experience in real estate and estate issues. The following is for basic informational purposes only.


What You Need To Know As A Canadian


There are things you need to know without incurring tax or immigration implications. The current immigration bill was approved by the Senate and states that you could get a Canadian Retiree Visa that would allow you to remain in the United States for up to eight months if you decide to own a second home here. Currently this is limited to six months, but the U.S. House or Representatives is devising its own immigration bill and is not following the arrangement put forth by the Senate. The obvious current caveat is the seven month limit you have before your health coverage expires in Canada. The bill also introduced a proposed retiree visa that would allow foreigners to purchase $500,000 in real estate with a maximum stay of three (3) years. *contact and use a real estate attorney and tax accountant always!

Owning property in Florida will certainly offer you an enviable lifestyle. It is prudent for you to understand that purchasing a home or condo in Southwest Florida may be different from the way it is done in Canada. In addition, you should also know about the advantages of transferring money from Canada to the USA via a currency broker versus a bank.

The way you hold title to your new property is also important for your estate planning process. There are several ways you can take title and knowing the various property ownership types as well as understanding Florida common law is an important first step. Other useful information you may wish to become aware of are the types of U.S. entities available to Canadians as well as what it means to have Canadian entities in the U.S.
US Taxes, Entities and Canadians
The most important aspect for you as a foreign or Canadian buyer is to understand the U.S. tax implications related to capital gains tax or estate tax issues. U.S. taxes on Canadian residents and other topics, such as U.S. estate taxes and probate issues for non-residents become very important because they can mean the difference between overpaying and not making a profit when it comes time to sell, including the FIRPTA tax for non-resident aliens. Different ways of owning U.S. property can lead to distinct tax outcomes.

There seems to be a misconception about taxes and ownership of U.S. real estate by Canadians or other foreign nationals in Florida. As a Canadian or foreign buyer, there is no additional fee to the property tax on Florida real estate. Property taxation in Florida occurs independent of nationality of the buyer. If a home is a primary residence, a buyer may qualify for the lower homestead exemption rate through an application. This only applies to full-time residents of Florida.

Other significant topics revolve around complex Florida probate rules, creditor protection, incapacity issues and more. Not properly addressing these topics can have costly consequences, and therefore it is important to work with a knowledgeable real estate advisor, a cross-border attorney and a competent tax specialist when buying property in Southwest Florida. An individual analysis and proper cross-border planning for Canadian Citizens should address a variety of points.

A Canadian Florida Land Trust may be one excellent option for Canadians to own real estate in Florida. Additionally, for second homes above $750,000 USD, a Cross Border Trust SM may also be advisable. This could substantially become more beneficial than owning property in Florida in a sole individual's name or Canadian Trust. We can refer you to competent attorneys with whom to speak. *consult a attorney and accountant as information changes!

Being a well-informed foreign buyer will empower confidence in understanding the pitfalls to avoid before uncovering the many lucrative opportunities in our real estate market. We understand what you need to know before buying property in Florida. Issues that will inevitably arise deal with income taxes, non-resident estate taxation, how to take title of ownership, required non-tax reporting in the U.S. and Canada, establishing the right U.S. business entity, TINs, mortgage financing for Canadians, property management, and withholding forms for tax purposes.

If you wish to acquire property in Southwest Florida, we will be happy to assist you and advise you on all real estate matters, as well as refer you to professionals that deal with cross-border tax and estate issues. Parker Carson International also works with several local Naples real estate attorneys that can advise you on the Canadian Florida Land Trust.

Please contact us directly for any further assistance and advice on your real estate needs. We have helped many buyers from Canada realize their goal of living in Florida.
PLEASE DO NOT REGISTER IF YOU ARE WORKING WITH ANOTHER REAL ESTATE ADVISOR. WE VALUE YOUR TIME AS MUCH AS WE DO OURS AND REGISTRATIONS OR INQUIRIES ARE TREATED AS POTENTIAL FUTURE CUSTOMERS, TO WHICH WE DEDICATE TIME AND RESOURCES. THANK YOU FOR YOUR UNDERSTANDING.